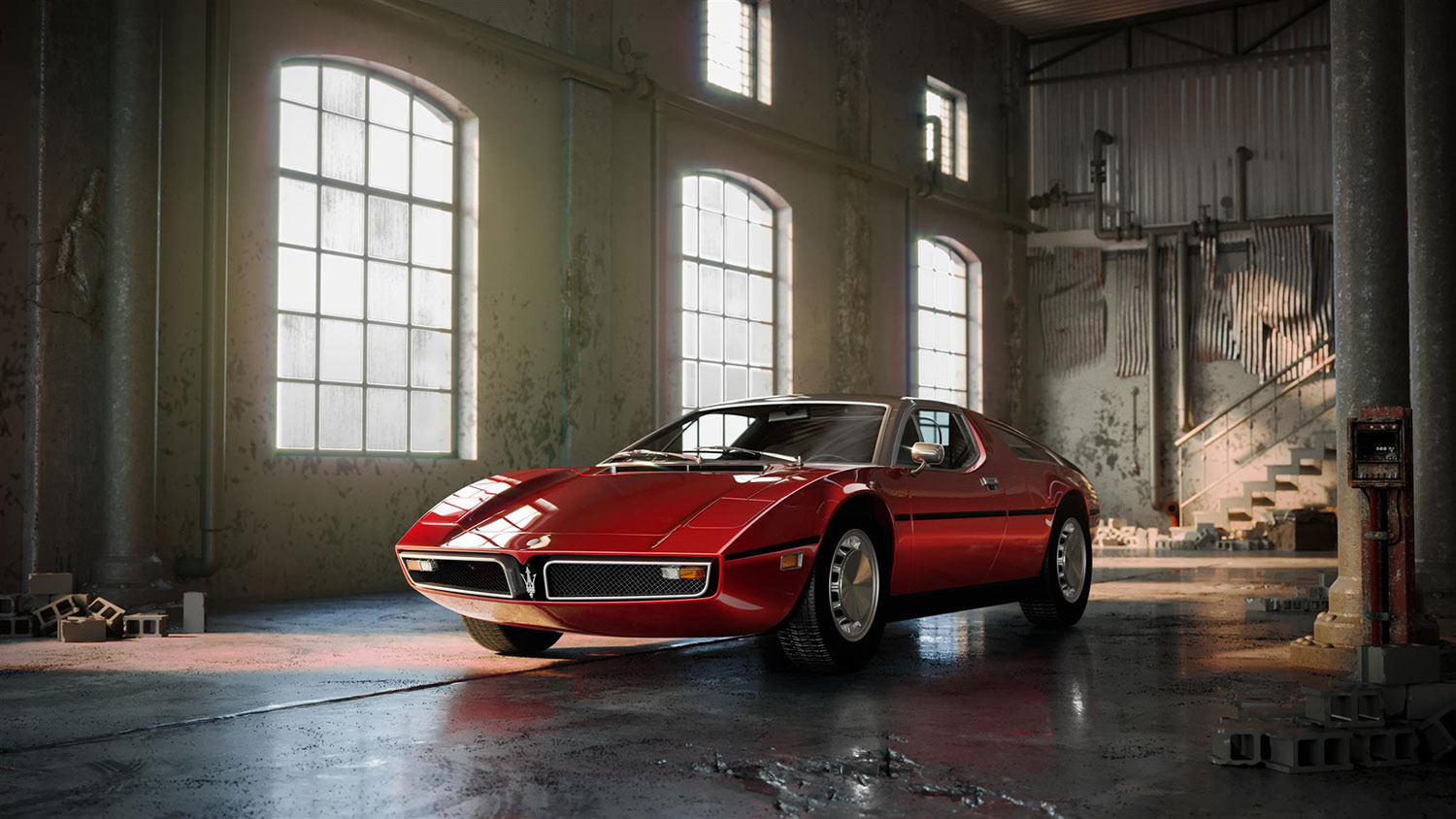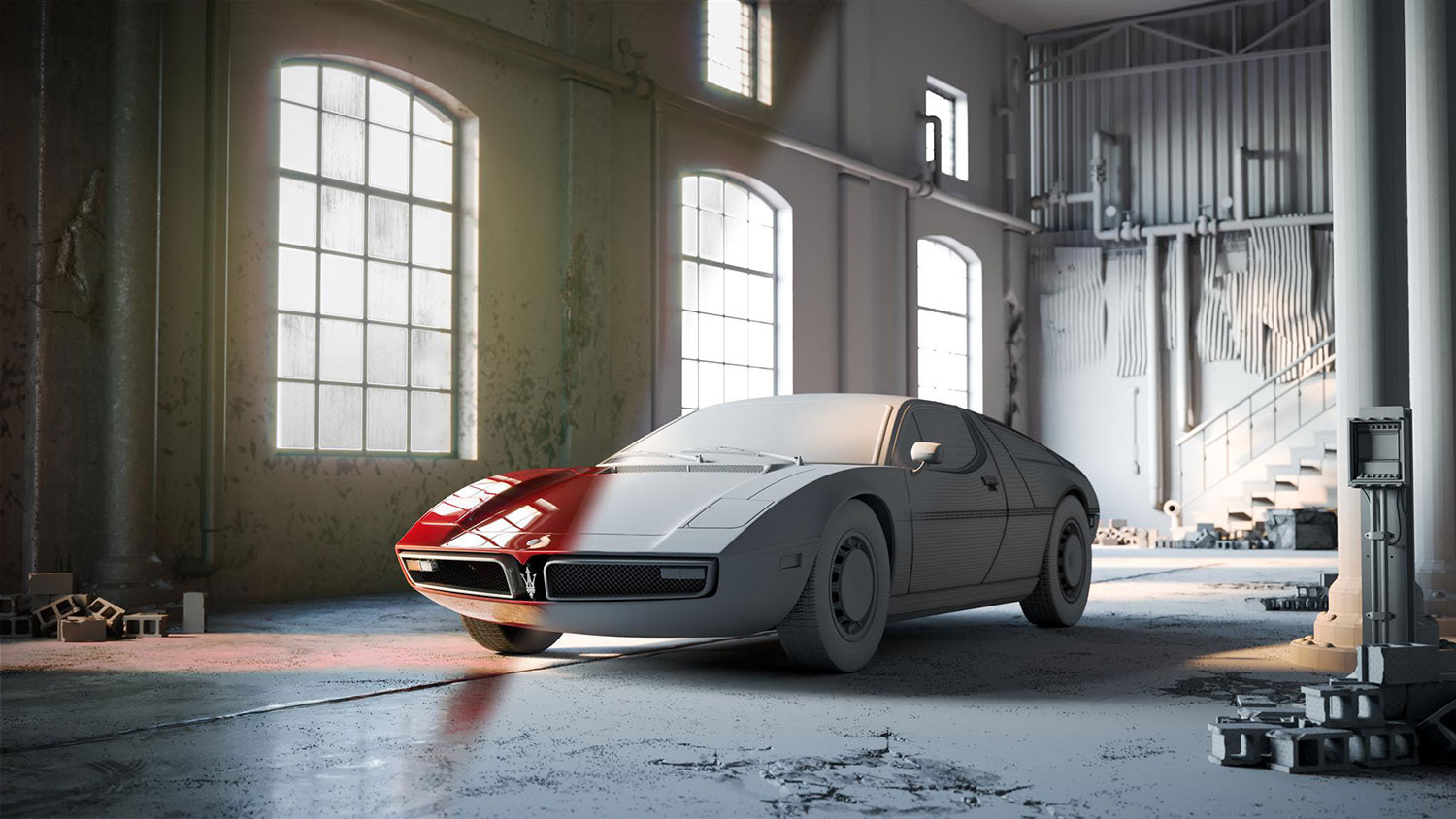 Today in the industry of 3D visualization, specialization on key phases of a project is preferred rather than "jack of all trades" approach.
Thus the people at Turbosquid came up with the proposal of showcasing some of the incredible 3D models found in their shop. Many artists that create content for TurboSquid are great modelers, but sometimes lack the skills to create a beautiful image with their models.
The brief was to create a compelling image using any object or objects from the TurboSquid catalog.
So it was decided to create a car rendering. The Maserati Bora with its elegant Italian design was put in a strong contrast with an abandoned industrial warehouse.
It's very rare to have a "the sky is the limit" project, and we are very honored to be a part of it.